The Red Hill High School Prom was held Saturday in the north gym of the Bridgeport school. Corey Kerschner and Dara Bennett were selected as the king and queen.
The Red Hill High School Prom King Corey Kerschner and Queen Dara Bennett were joined by the royal court (pictured above from left) Steven Ramsaran and Sabrina Albertson, Steven Hartz and Chelsea Fleming, Ryan Kolb and Andi Tennis, Kerschner and Bennett, Briley Hutchinson and Cole Westall, last year's queen Dominique Ruiz and king Tyler Tewell, and the junior queen Presley Havill and king Dawson Holtz. (Photos by Barbara E. Allender)
Red Hill High School students stood in rows behind a seated crowd for a public meeting of the Unit 10 School Board concerning cutbacks. Lance Lucas is holding a sign proclaiming … "When Words Fail, Music Speaks" to voice student opinion on the proposed cut of music and art program instructors. (Photo by Barbara E. Allender)
Red Hill school district reveals unpopular cutback choices
By Barbara E. Allender
The Red Hill Unit 10 School District Board met again on Tuesday night to give concerned parents, teachers and community members an opportunity to voice their opinions and suggestions towards dealing with an $800,000 deficit facing the district.
Don't Miss Tax Day Mailing Deadlines
Post Offices will not extend retail hours
Sumner and Claremont Post Offices will not extend retail hours on April 15, the official tax day. Customers waiting to mail their tax returns are encouraged to mail early in the day.
The Circus is Coming toTown!
Weather permitting, the Sumner Booster Club members will be selling tickets from 2—6 p.m., this Friday, April 11 at Casey's in Sumner to the Culpepper & Merriweather Circus.
The circus will be Thursday, April 24th!.
BARGAIN PRICE FOR RETIREMENT MANSION IN DESIRABLE COMMUNITY

(Click on property for more information)
707 State Street, Lawrenceville -- $100,000
---
Price Reduced for Great Home in Sumner
(Click on property for more information)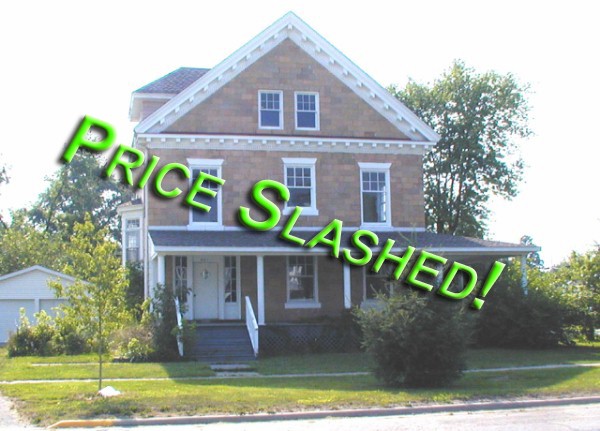 50l S. Christy, Sumner
Bridgeport adds liquor license
by Vickie Shoulders
The Bridgeport City Council met in regular session with two council members absent on Tuesday night.
Dick Trowbridge presented the city with their budget for Motor Fuel Tax. The budget consisted of $58,000 to be used for streets and alleys. $39,000 of the money can be used for equipment and labor pertaining to street and alley repairs.
Casey's General Store representative Chris Fritzinger, along with store managers Mary Beth Brazier and Kendra Musser, attended the meeting to get the update on the liquor ordinance issue. After much discussion, with Tyler Griffin stressing the fact that if Casey's receives their liquor license, it would be taking revenue away from other establishments in town, the ordinance to add another Class A liquor license was approved. Three of the four council members voted in favor with Robin Wirth voting against it.
Beverly Banks,
St. Joseph, Mo.
Teresa Dallmier
Ed Trenda, Chicago
Maurice Theriac,
Bridgeport