BARGAIN PRICE FOR RETIREMENT MANSION IN DESIRABLE COMMUNITY

(Click on property for more information)
707 State Street, Lawrenceville
---
Price Reduced for Great Home in Sumner
(Click on property for more information)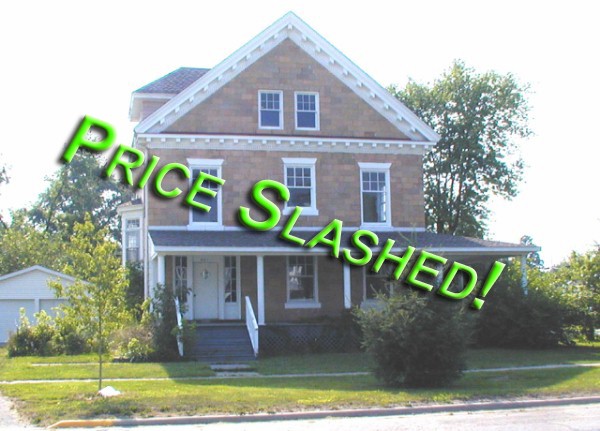 50l S. Christy, Sumner
Poor must drive to Olney for public aid
Lawrenceville office closes
October 12, 2015
Governor Bruce Rauner
207 State House
Springfield IL 62706
Re: Proposed consolidation of Lawrence County Department of Human Resources with Richland County Department of Human Resources
Your Honor:
It will be an unmitigated disaster to Lawrence County if proposed moving of the Lawrence County Office of the Department of Human Resources to Olney comes to pass. At end of World War II, Lawrenceville was approximately same size as Olney. Today, Olney has twice the population of Lawrenceville. We lost Texaco Refinery in 1985. Water, electricity, telephone and gas companies each moved to Olney in quick succession.
For years Lawrenceville was the site of Workmen's Compensation hearings before the Industrial Commission, conveniently located for numerous claimants throughout Southeastern Illinois. Within the past ten years that vital group transferred all claims to either Mattoon or Mt. Vernon hearing sites. Each is 90 miles from Lawrenceville. Secretary of State site of hearings for restoration of driving privileges is also in Mt. Vernon.
It is rumored that the medicinal marijuana distribution center for this ISP District, originally scheduled for Lawrenceville based on our comparative unemployment, is being transferred elsewhere.
In view of the above melancholy scenario, Republicans will need to wear sidearms as protection if merciful justice does not come from the Executive branch.
We pray: (a) If there be a consolidation of the Richland and Lawrence offices for the Department of Human Resources, Lawrenceville will be the site of both. The existing facility here is adequate to cover the expanded use. Rent is fractional as compared to what is paid in Richland.
(b) That a Lawrenceville distribution center be chosen for the medicinal marijuana. We have a client who will furnish rent free any of three vacant store buildings on the Courthouse Square. State's choice.
(c) Give us reason to fly the flag on your birthday.
Thank you for your consideration, and advice.
Sincerely,
The Sumner Press
PUBLISHER'S NOTE: No reply received. DHR terminated its lease February 1. Perhaps we should have sent stamped addressed envelope. This failure underscores the grim .reality that Lawrence County has fallen behind in the scheme of things. Each of us must try harder at whatever our game if the County is to go and grow. It would be helpful toward that goal if every employee in a state supported job were required to live in the County.