Photo
Martha White's first grade class at Bridgeport Grade School got to meet local author Levi Fox (pictured above) in their classroom Wednesday. Fox writes children books about animals, mythical lands, and magical worlds. The children became excited as their own imaginations got to run free. Fox let the children explain to him what they would like to write about if they, too, were authors. The children were each presented with a signed book from the author. Fox has written seven books since he began his career in 2003.
The annual Memorial Day service on Monday in Lawrenceville was held indoors due to the threat of rain. VFW Post 2244 hosted the service. Representation of organizations including the VFW and its Auxiliary, the American Legion and Auxiliary, Elks, Boy Scouts and a crowd of supporters paid tribute to soldiers who had given the ultimate sacrifice to their country. Lawrenceville Mayor Don Wagner is pictured as he spoke on the history of wars. He also shared an emotional personal reflection of his own family's devotion to the United States and those who "came home." (Photo by Barbara E. Allender)
It was a memorable day for Mrs. White (at right) who will be retiring at the end of this school year. She was also presented with a signed book. White began teaching at Seed School in 1991. (Photos by Cristy Wilson)
County saves on electric bills
by Barbara E. Allender
The Lawrence County Board reaffirmed cost-saving measures for its electric rates during their regular monthly meeting on Wednesday, May 20. Jeff Haarmann, a representative from Affordable Gas & Electric, reviewed the county facilities which would be included in the 30-month fixed rate agreement with the utility aggregation group.
(To read more, subscribe to The Sumner Press today!)
A boy and his baby squirrels
By Cristy Wilson
What a Journey Logan Gaiter, 12, and his younger brother Clayton Gaiter, 10, had over the Memorial Day Weekend! On Saturday evening, the two boys were outside playing by the old oak tree that sits in the back of their property. Little did they know, they where about to come across something very exciting.
(To read more, subscribe to The Sumner Press today!)
BARGAIN PRICE FOR RETIREMENT MANSION IN DESIRABLE COMMUNITY

(Click on property for more information)
707 State Street, Lawrenceville
---
Price Reduced for Great Home in Sumner
(Click on property for more information)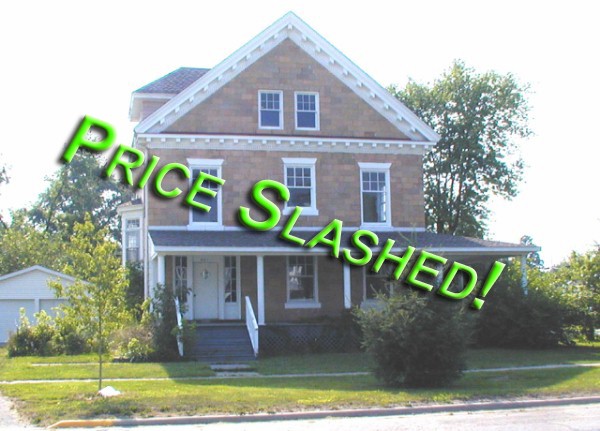 50l S. Christy, Sumner
A new Dollar General Store opened in Bridgeport on Judy Avenue, Wednesday afternoon. As word got out that it was open, a steady stream of curious customers were ready for shopping. A ribbon cutting will be held next week to welcome the business. (Photo by Barbara E. Allender)
By Barbara E. Allender
An amended budget for the Red Hill Unit 10 School District is showing a better outlook for the district than projected in a couple of years. "Are we stable? Are we where we need to be" - Not yet," Deana Brashear told the school board and group attending the Thursday, May 21 meeting. "At this point, I think things are looking better," she continued.
(To read more, subscribe to The Sumner Press today!)
By Barbara E. Allender
A special meeting was called by the Bridgeport City Council for Thursday, May 21.
The meeting began with the completion of a trash ordinance which designates Advanced as the city residential trash pickup service providers.
(To read more, subscribe to The Sumner Press today!)